Welcome to Kelly's K-9 Kitchen
Thank you for visiting us today! We are a small but very busy bakery with two Carolina locations!
When it comes to eating healthy, we believe it also goes for our 4-legged family members! We believe that dog and cat treats don't have to be made with all kinds of artificial stuff like colors and preservatives. Kelly's K-9 Kitchen provides all-natural, homemade dog and cat treats using the finest human-grade ingredients without any added chemicals, preservatives, dyes, or hormones.
We DO NOT use peanut butter that contains xylitol in any of our peanut butter treats!
Our original store in downtown Lowell, NC and our newly opened location in the Market Common district in Myrtle Beach, SC.
Along with the many festivals we attend, we also sell online and are happy to ship our canine and feline goodies anywhere in the continental United States.

Visit our e-store while you're here and send us an email if you have any questions or want to provide us with feedback!
We love to spoil our pets and yours too, so we offer only our best treats for them to enjoy.
We make Birthday Cakes for Dogs!! Click here for more info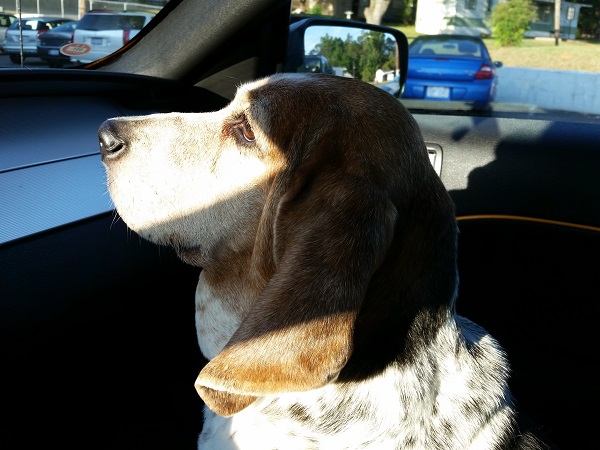 Luna is headed to the store for another day of work.
Dog Treats
We offer a variety of flavors that your dogs will enjoy, such as Peanut Butter, Carob, Cheese, Pumpkin, Sweet Potato and Apple Pie.
Also, check out our Paw Pops. They come in peanut butter and vanilla flavors.
Cat Treats
Yes! We love cats too!
We sell Kitty Kisses that are chicken or beef flavored.